Review, Diagnose and Optimize your investments.
A tool for Investors to upload and optimize their portfolio investments to yield better ROI.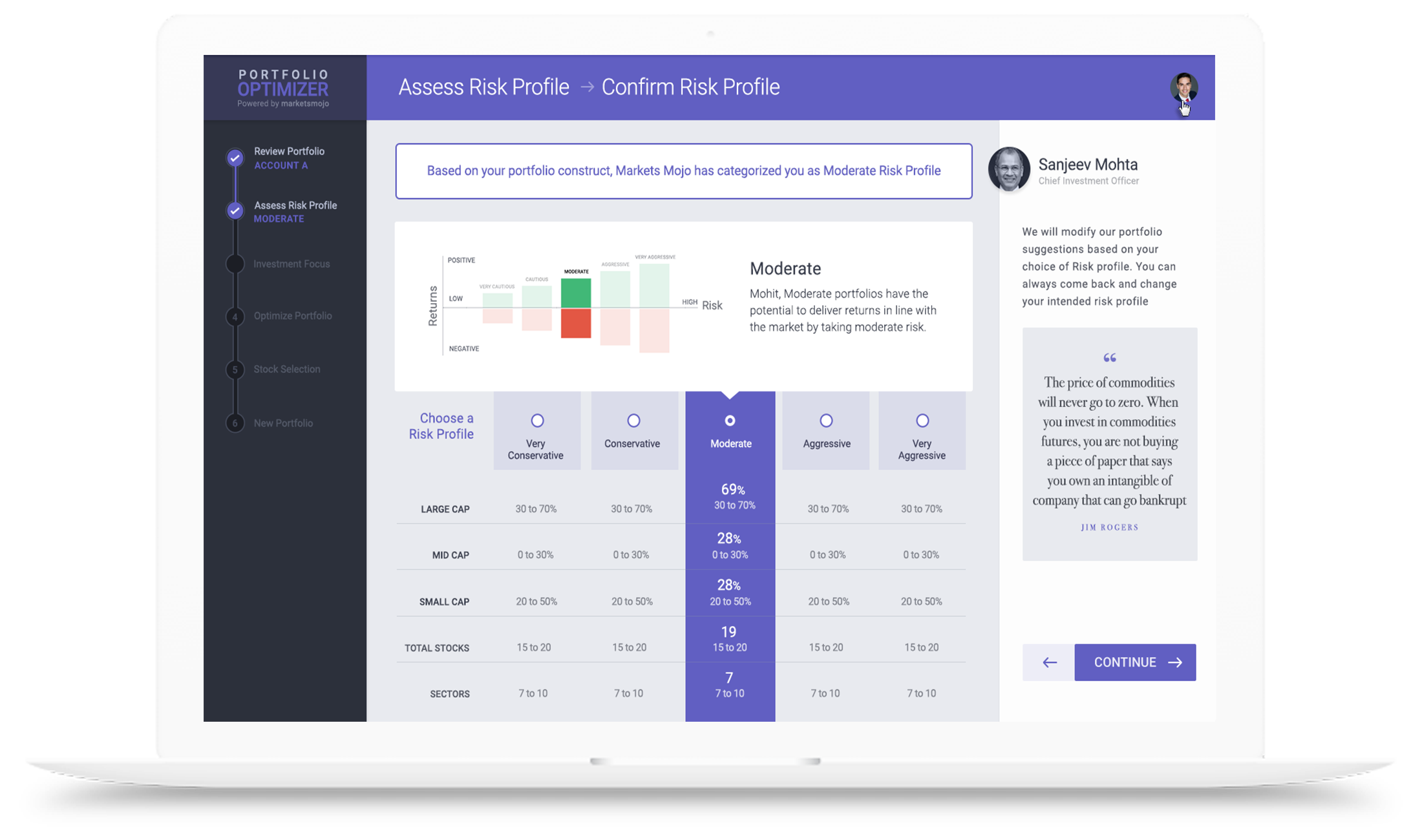 Review Portfolio
Marketsmojo's AI-driven Optimizer is designed to diagnose your existing investments thoroughly.
Assess Risk Profile
Share your preferred investment style and let the Optimizer recommend you the most suitable stocks to invest in.
Investment Focus
The smart optimizing algorithm enables smart investors to funnel down your investment focus in specific sectors of your interest.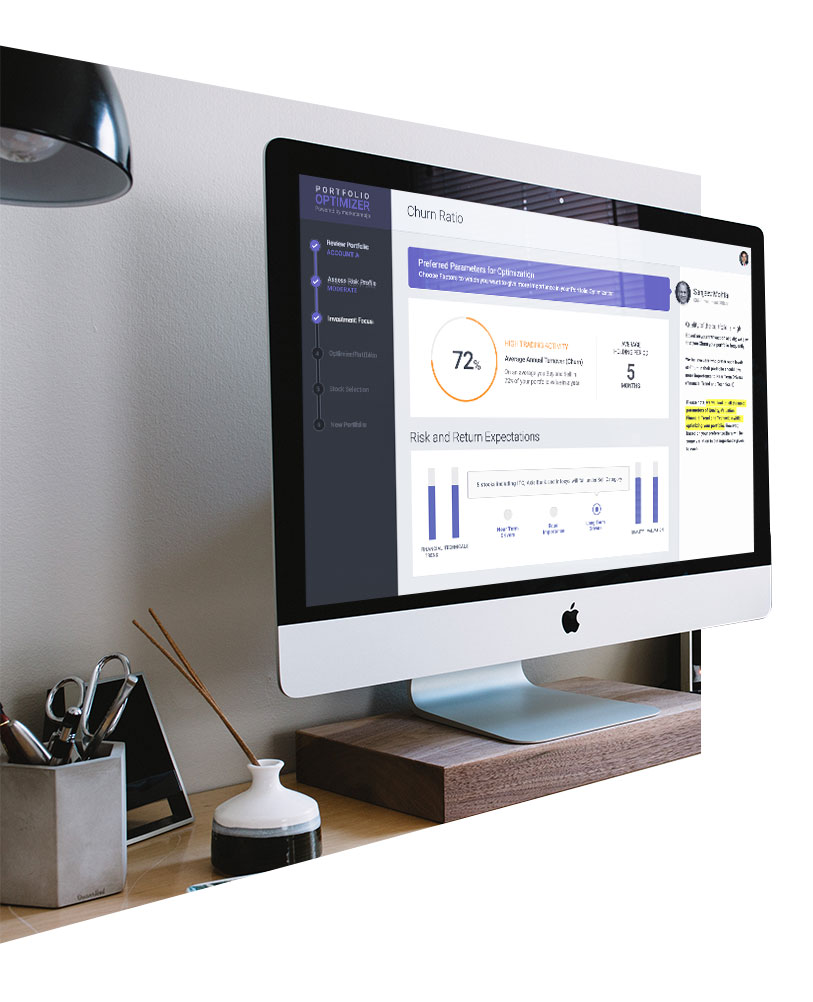 Quickest way to up your investment game in few steps.
Managing a portfolio of stocks can be overwhelming, even for an avid investor. Marketsmojo Portfolio Optimizer is the quickest way to cut the fat and sharpen your investment skills. It takes away the pain of regularly monitoring if the investments are in the right stocks that suits your profile.
Put your money to the job
Optimize your investments on the go while you chill at the beach.
Make your investment work for you while you holiday. A well curated stocks based on your investment style and interests will not just make your investments grow but will give you more time to enjoy the money you earn through your investment.