A platform for the chemical industry.
The first step toward designing the UX for chemarc was to dive into analytics and user research to quickly validate assumptions.
The Chemarc project began with a lean UX approach. Lean UX aligns business strategy with lightweight design process through constant learning loops: build – measure – learn.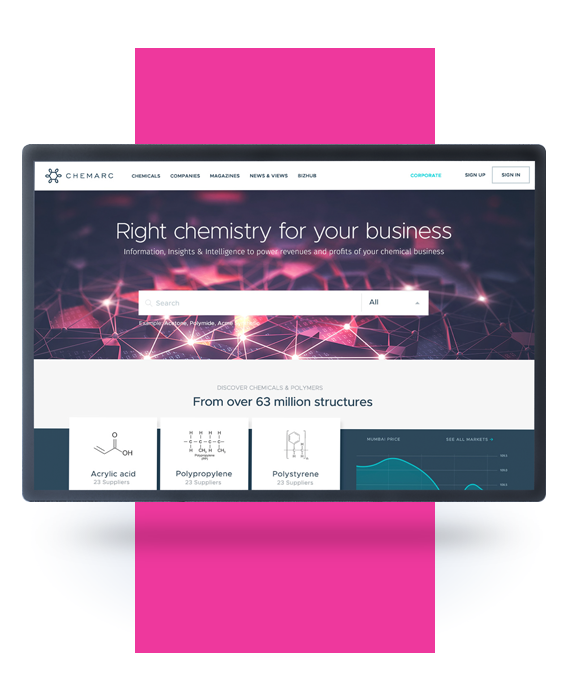 Making platform users happy is a critical part of the discussion.
Chemarc is positioned to play a role of an evangelist in indian chemical industry. We knew we are nudging the ship to a new direction, be it Product information with import export data, Company information, Chemical suppliers listings, Webinars, Messaging and Networking became a part of our daily conversations.
Prototype. Learn. Iterate.
Let's collaborate and make a difference with our radically rapid approach to designing solutions the world needs today.
Let's Get Started